Ladies stick to the traditional red bridal dress this season!
So here are some of our favourite red dresses from the Bridal Couture Week and the Fashion Pakistan Week this year that prove the fact that red is indeed trending!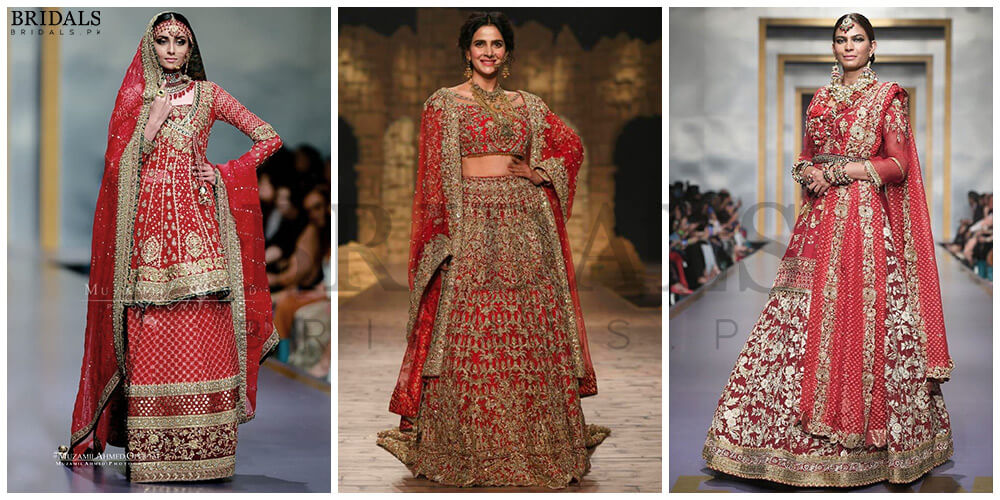 When it comes to the colour red, we have seen all the shades of this beautiful colour this season! From deep burgundy to a slightly more scarlet version of the colour, there have been all kinds of reds that we have seen. This just shows us that traditions never really get old no matter what and that red lehengas and cholis never go out of fashion. Some famous couturiers such as the bridal dress maestro HSY actually believe in encouraging their brides to wear this festive colour on their big day. The commendable Indian couturier Sabyasachi Mukherjee also believes in sticking to the traditional red because he believes that it signifies our glorious heritage!